HAGOLA warming cabinets
For perfect preheated dishes

HAGOLA »First Class«- and »Business Class«-warming cabinets
The HAGOLA warming cabinets in »First Class« design are with their classy fronts in stainless steel (1.4301) linen-optic surface especially high-quality and easy to clean. The design in »Business Class« with fronts in stainless steel (1.4301) in brushed surface. The illuminated main switch is continuously adjustable from 30 to 80 °C. The warming cabinets have a knock box for coffee grounds and optional with an extension drawer for cups, plates, glasses and dishwasher racks (400 x 400 or 500 x 500 mm). Very practical: the dishwasher racks can be put directly from the dishwasher into the extension drawer of the warming cabinet. The coffee station model »Caliente« is a finished assembled and ready-to-use warming cabinet with many extras.
Fields of application:
coffee shops, bistros, coffee bars
lounges and gastronomy scene
wherever preheated dishes are needed

YOUR PRODUCT ADVANTAGES AT A GLANCE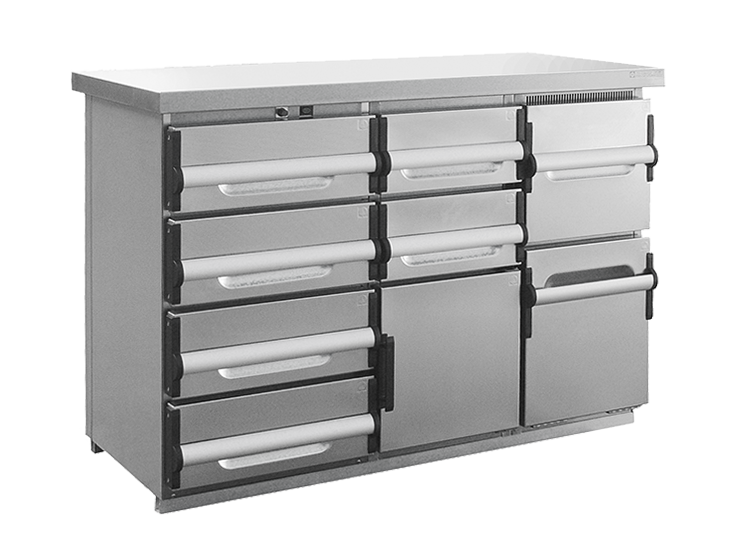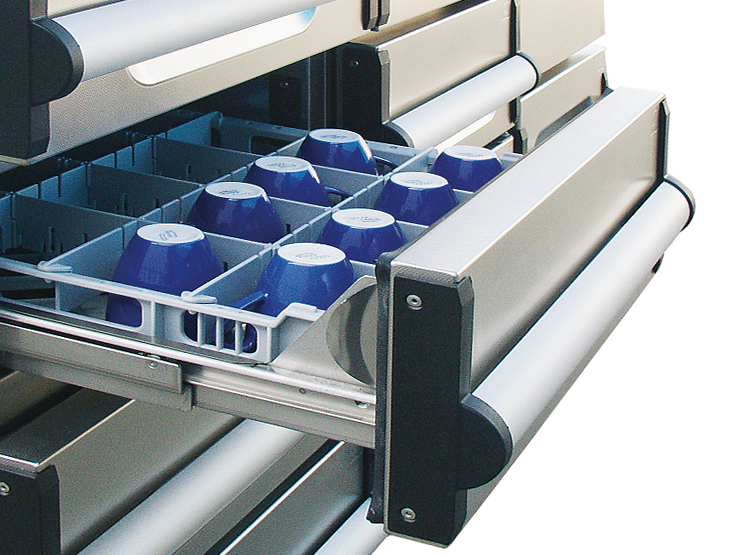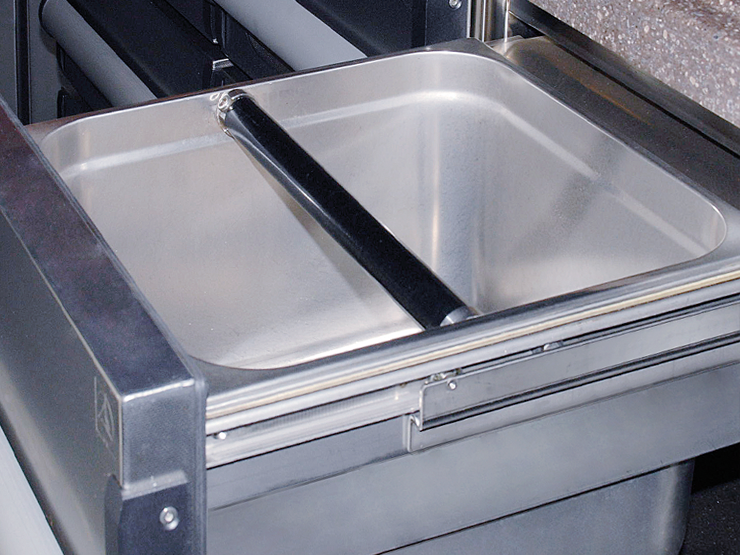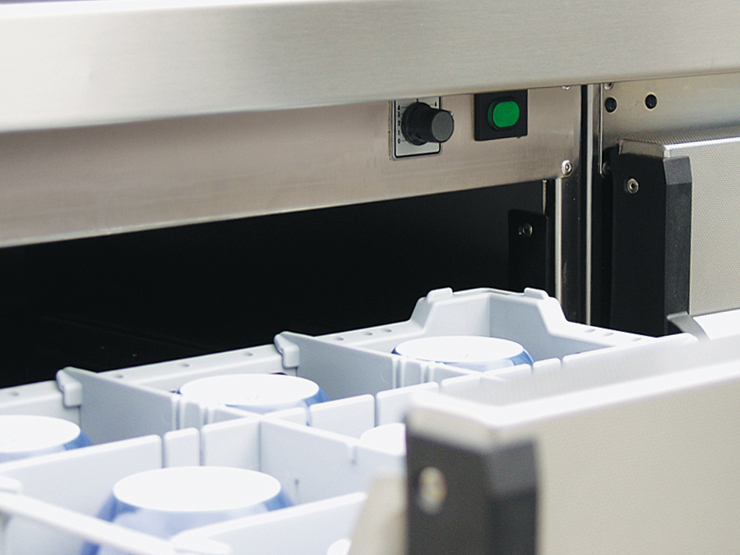 inner and outer casing in stainless steel (1.4301)
guide rails and rollers of the drawers in stainless steel (1.4301)
many functional equipment elements (e.g. drawer for coffee grounds, tilting waste bin, cutlery drawer, etc.)
a lot of storage space – everything at hand
everything integrated
individual made-to-measure products on request

stainless
steel
We are here for you
and would be pleased to advise you.
Mon – Thu: 07:30 a.m. – 04:30 p.m.
Fri: 07:30 a.m. – 02:00 p.m.
Please call us for questions regarding our products:

You have questions? We are here for you!
We meet the highest standards when it comes to the quality of our gastro refrigerated counters and refrigerated display cases – from consulting, planning and manufacturing to delivery.