EXCELLENT FRESHNESS
For sweet or hearty dishes of all kind

Cold or warm – the best climate and perfect presentation
Our showcases are very versatile and noble cabinets – always tailored individually to the content. Whether cream cakes, cakes, snacks, chocolates, salads, beverages or portioned cold or warm dishes – our programme includes always the ideal cabinet tailored to your needs.
Refrigerated displays for gastronomy with insulated glazing
All refrigerated display cabinets and showcases with squared or inclined glass top are optionally available with insulated glazing – rely on a high-performance guarantee with low energy consumption and inquire now!
Our show cases are suitable for:
cream cake cooling – models »Kopenhagen« and »Malmö«
cake and snack cooling – models »Stockholm« und »Lillehammer«
finest chocholate cooling – model "Oslo"
food and beverage cooling – model »Bergen« and »Göteborg«
hot and cold food serving – model »Trondheim«
hot serving of warm dishes – model »Ohio«
non-cooled – model »Rotterdam«

YOUR PRODUCT ADVANTAGES AT A GLANCE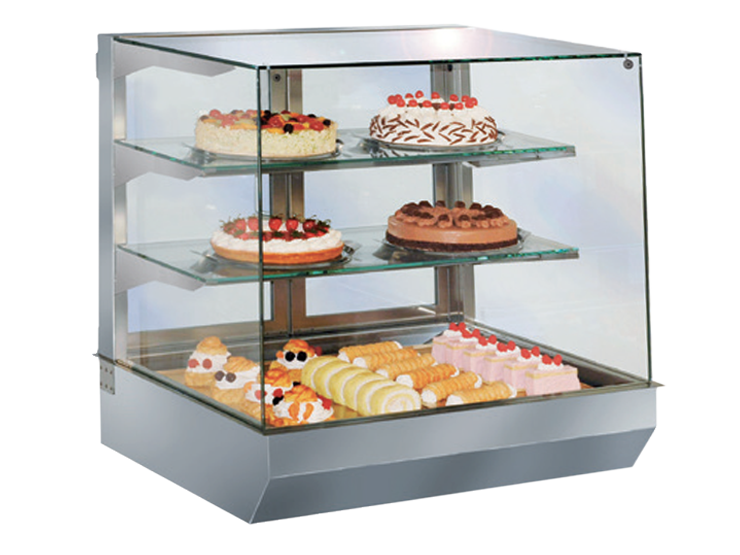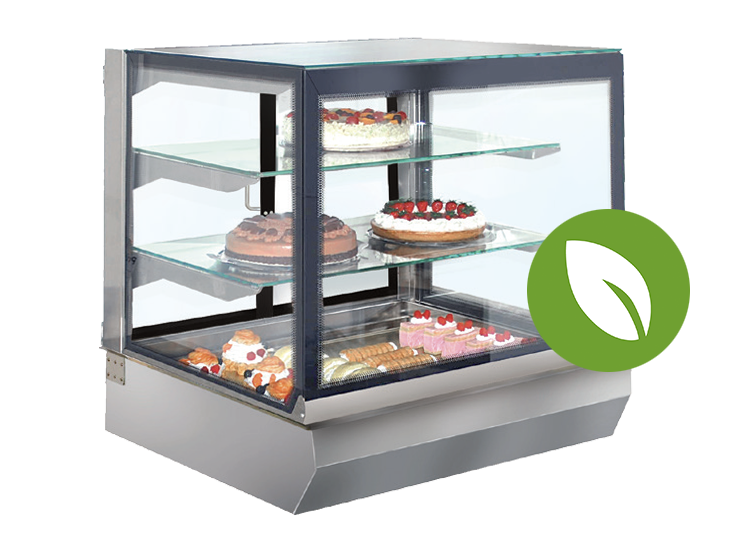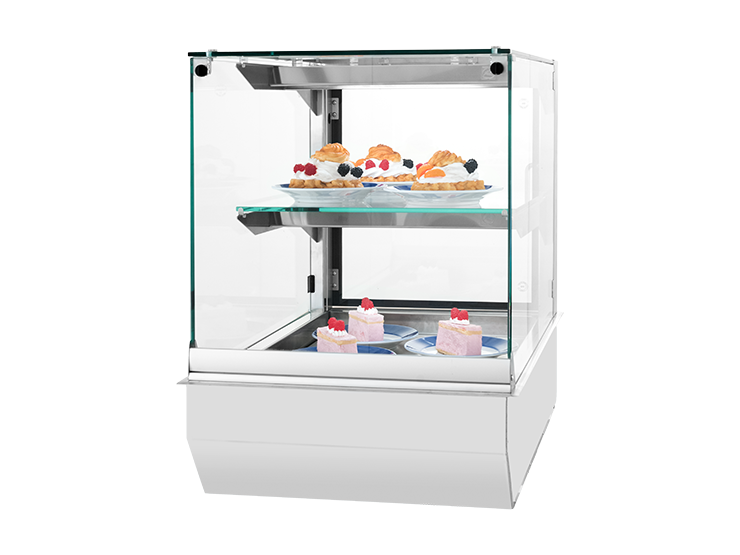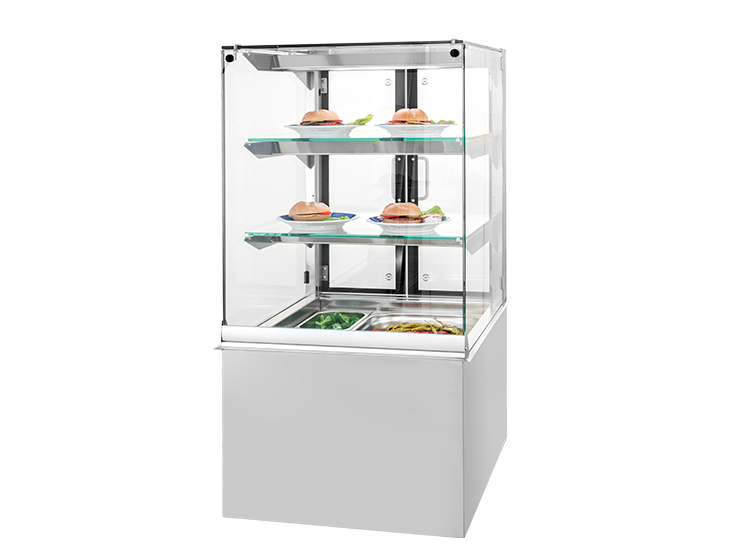 for cooling of delicacies of all kinds (optimal cooling due to circulating air)
for keeping warm of dishes and snacks
product-specific climate tailored to the different goods
filigree look due to nearly frameless construction
completely closed glass top with practical glass sliding doors or with elegant glass wing doors (with comfort close)
energy-efficient LED-lamps on each level
for service and self-service
sustainable – also available with insulated glazing (especially energy-efficient)

stainless
steel

efficient
cooling
We are here for you
and would be pleased to advise you.
Mon – Thu: 07:30 a.m. – 04:30 p.m.
Fri: 07:30 a.m. – 02:00 p.m.
Please call us for questions regarding our products:

You have questions? We are here for you!
We meet the highest standards when it comes to the quality of our gastro refrigerated counters and refrigerated display cases – from consulting, planning and manufacturing to delivery.