Enjoyment perfectly presented
The ideal climate for fine wines

Noble design with intelligent Xi® interior – wine systematically presented and stored
The HAGOLA wine cooler with the innovative »Xi®-Inside«, especially developed for gastronomy, stages wine promotionally effective while storing it at an optimal drinking temperature.
The idea of Xi® is based on a holistic concept and is protected under patent law. The sophisticated idea of Xi® Wine Systems is the connection between professional viticulture and an optimal enjoyment of wine. Xi® systems are synonymous for intelligent solutions around wine presentation, wine storage and climatisation of wine. For the private wine cellar, gastronomy, wine houses or trading of wine. Wine experts choose Xi® Wine Systems because wines have to be presented in the best light.
Advantages of »Xi® inside« – the wine cooler as »silent salesperson«:
optimal inclination angle – the sediments settle down during the storage, so the wine can be served directly
a clear and space-saving storage of open or closed bottles
perfect view of all bottle labels – the whole wine menu at one glance
different Xi® elements for various bottle forms – no wheeling, no tilting, always storaged savely and optimal presented
Xi® elements can be combined individually and modular

YOUR PRODUCT ADVANTAGES AT A GLANCE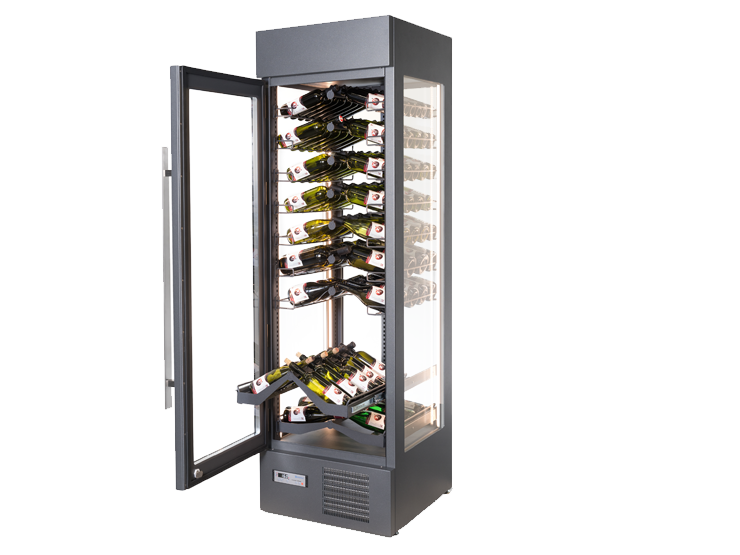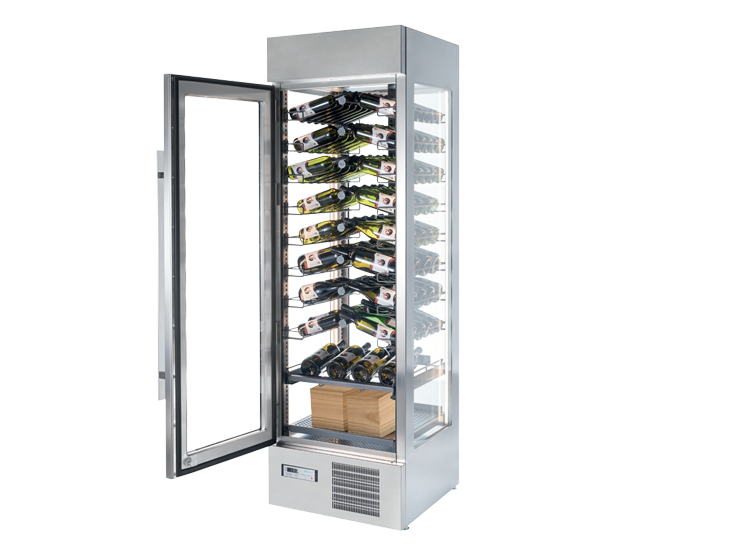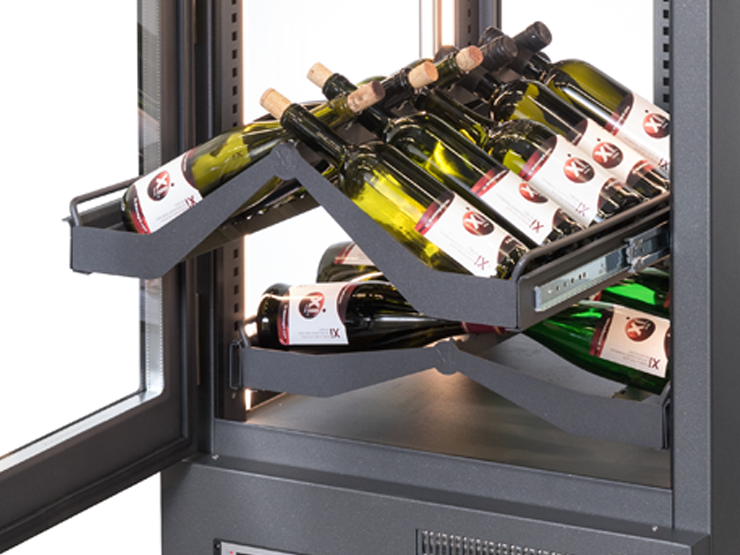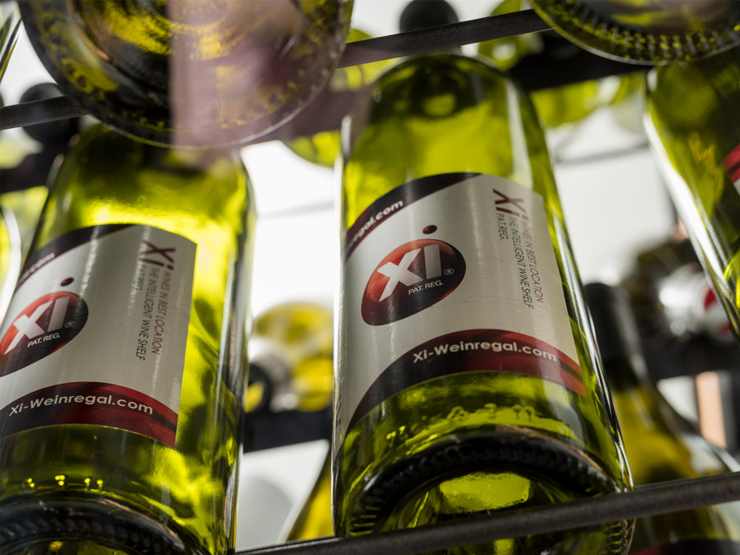 noble design with intelligent Xi® interieur
storage and presentation of wine at an ideal drinking temperature
vibration-free opening for an optimal wine rest
optimal air circulation for a constant temperature
doors and casing available with individual and coloured powder coating (colour selection acc. to RAL colours index)
extensive range of interieur equipment possibilities for open and closed bottles

stainless
steel
We are there for you
and would be pleased to advise you.
Mon – Thu: 07:30 a.m. – 04:30 p.m.
Fri: 07:30 a.m. – 03:30 p.m.
Please call us for questions regarding our products: