HAGOLA BAR TOPS
With drip depression and prism drip plates

The ideal stainless steel work surface for gastronomy
The exclusive bar tops in stainless steel (1.4301) in brushed surface score with generous drip depression and unique prism drip plates and offer more than 100 % work and storage area as a conventional drip depression. Minimised distances to the sinks and to waiter's side care for a hygienic working. Many different standard lengths and individual made-to-measure products are the solution for almost every field of application.
Fields of application
bar area and work surfaces in gastronomy
kitchen and bar area in private households
mobile counter furniture and trailer bars
further fields of application (for different designs or material quality):
canteen kitchens and medical facilities

YOUR ADVANTAGES AT A GLANCE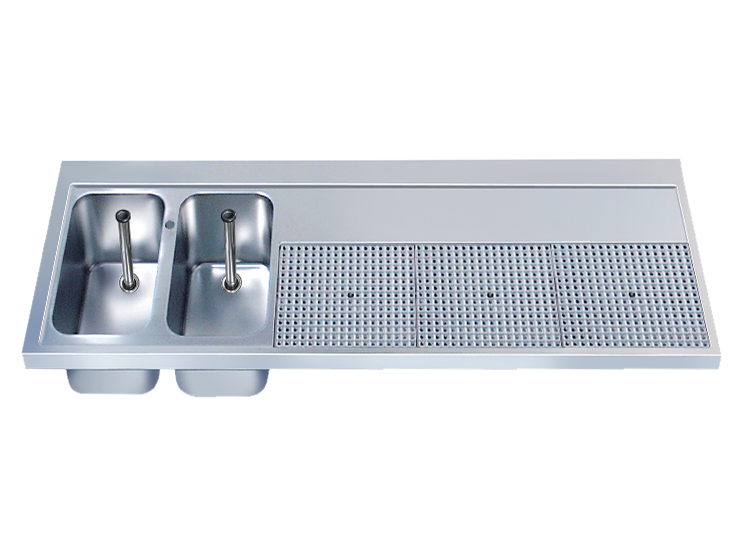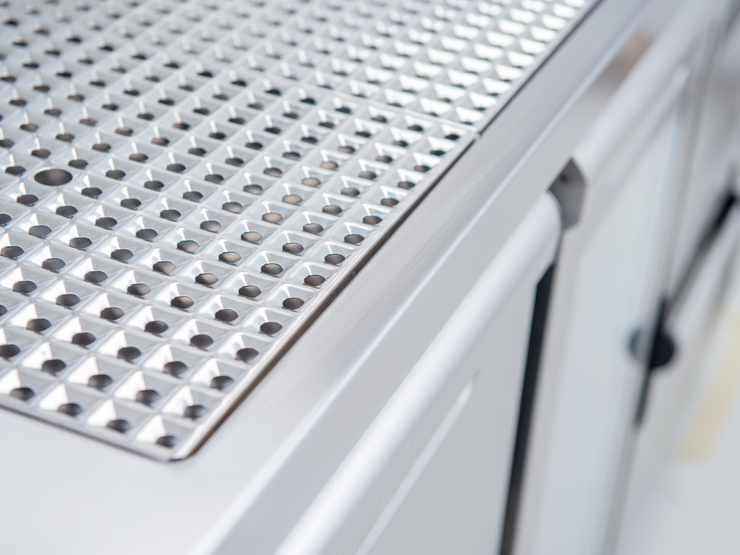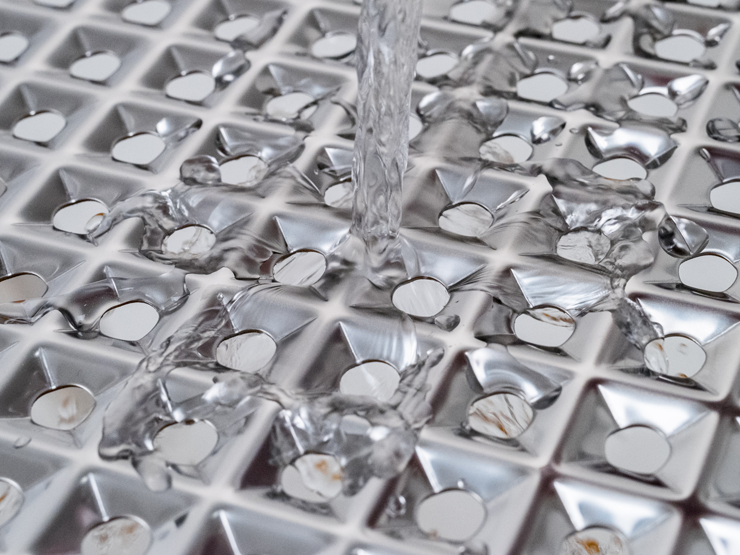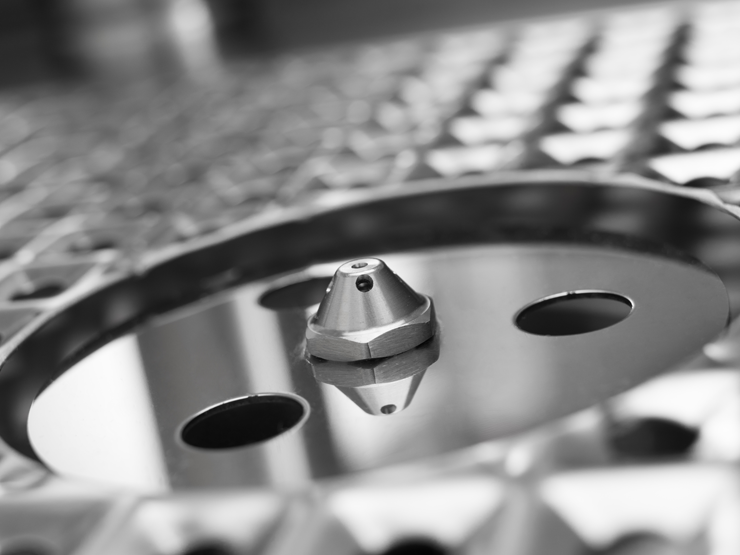 completely in stainless steel (1.4301), dispensing bed and drip depression incl. prism drip plates – very hygienic
larger work face and rinsing surface due to minimized distances
optional with glass pressure rinser – for an optimal tap result (cooling and moistening of the glasses before tapping)
optional with drip depression rinser – for easy cleaning of drip depression – no determine of beverage residues
different lengths available from stock
individual made-to-measure products on request

unique prism
drip plate

very
hygienic

stainless
steel
We are here for you
and would be pleased to advise you.
Mon – Thu: 07:30 a.m. – 04:30 p.m.
Fri: 07:30 a.m. – 02:00 p.m.
Please call us for questions regarding our products:

You have questions? We are here for you!
We meet the highest standards when it comes to the quality of our gastro refrigerated counters and refrigerated display cases – from consulting, planning and manufacturing to delivery.