Guaranteed freshness
For fish and sushi

Fish and sushi professionally stored and presented attractively
High-quality technology is an obligation when it comes to storing sensitive fish and sushi in a professional way, to keep it fresh and cool to the optimum temperature until serving it to customers or presenting it attractively. Depending on the requirements clever fish and sushi coolings go into action as closed displays or open tubs for self-service – technique always tailored to individual and sensitive content.
Also the used cooling technique (circulation cooling, static cooling system or cooling on a bed of ice) will be tailored individually on the technical and product-specific requirements. Smooth, hygienic and easy to clean surfaces made of stainless steel (material 1.4301 for packed and material 1.4571 for freshly caught/unpacked goods) are obvious and round out the individual solutions for trendy gastronomy and food offers.
YOUR PRODUCT ADVANTAGES AT A GLANCE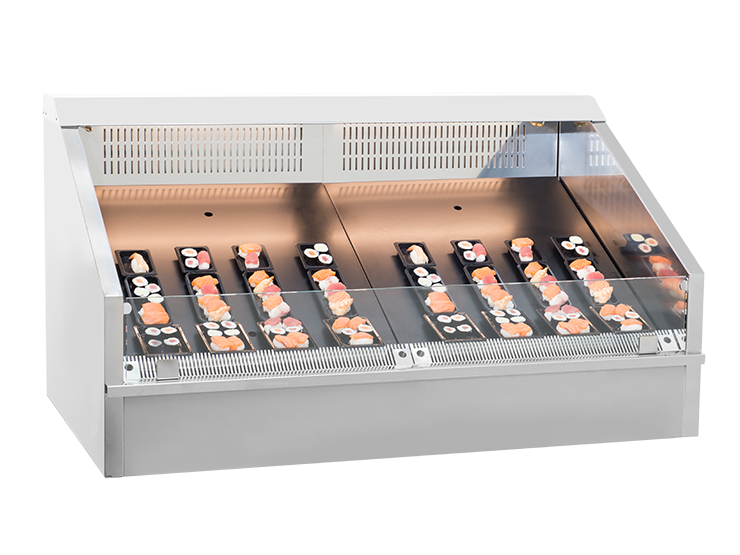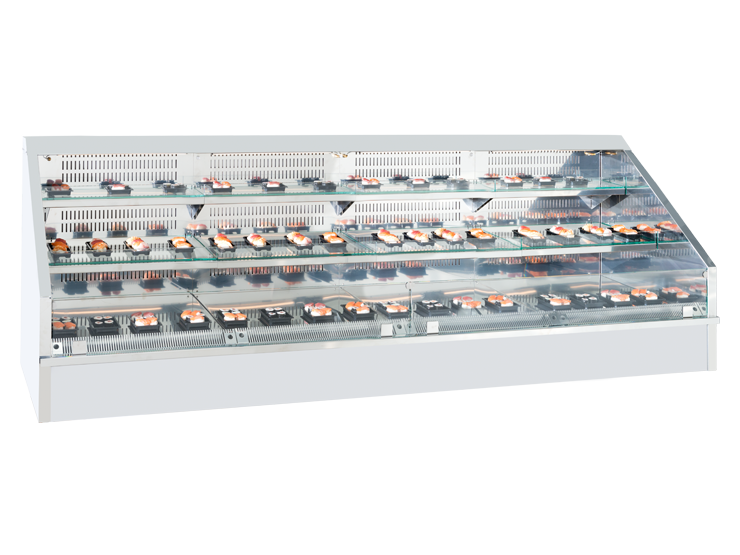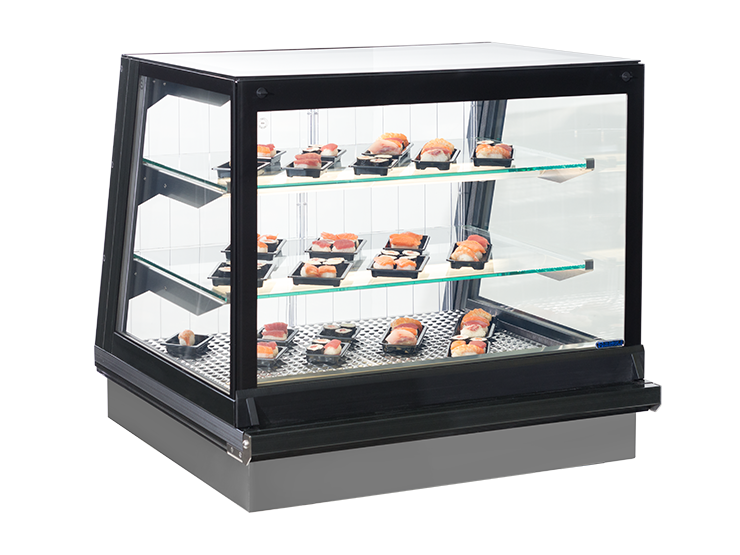 available as closed display cabinet or open tub for self-service
for cooling of portioned and packed sushi (stainless steel 1.4301)
for cooling of fresh caught and non-packed fish (stainless steel 1.4301 – extremely resistant)
individual refrigeration systems as per your personal needs (circulating air cooling system, static cooling system or presentation on a bed of ice)
set to an optimal cooling temperature from 0 bis 2 °C
hygienic even and easy to clean surfaces
individual fabrication in special measurements on request

stainless
steel

very
hygienic

efficient
cooling
We are here for you
and would be pleased to advise you.
Mon – Thu: 07:30 a.m. – 04:30 p.m.
Fri: 07:30 a.m. – 02:00 p.m.
Please call us for questions regarding our products:

You have questions? We are here for you!
We meet the highest standards when it comes to the quality of our gastro refrigerated counters and refrigerated display cases – from consulting, planning and manufacturing to delivery.